Experienced Physician
Dr. Jeffrey Ruterbusch is a retired United States Naval Physician who specializes in Sports and Exercise Preventive Medicine. Prior to attending medical school he was a Naval Aerospace Physiologist.
Compassionate Care
Dr. Ruterbusch believes in helping patients feel better as quickly as possible. Through this commitment to health and wellness, he provides high-quality medical care to his patients.
Education & Outreach
Dr. Ruterbusch helps spread awareness to patients about all treatment options for pain and other chronic conditions.
Contact
Dr. Jeffrey Ruterbusch is currently accepting new patients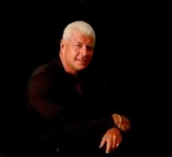 Florida Medical Expert
Dr. Jeffrey Ruterbusch
Dr. Ruterbusch attended medical school on the United States Health Professions Scholarship Program and then did his Internal Medicine internship at the National Naval Medical Center in Bethesda, Maryland. After serving several operational medicine tours with the United States Marine Corps in Okinawa, Japan and the United States Navy as a Naval Flight Surgeon in Pensacola and Jacksonville, Florida, he attended the University of California, San Diego and San Diego State University where he was the Chief Resident in the SEPM program.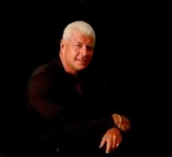 Qualify For Your Florida Card
Complete the form below to see if you qualify for treatment. We'll email your results to you!
Compassionate Care Treatment
Since his retirement from the military, Dr. Ruterbusch has pursued other post-graduate certifications/credentials in sports medicine and general nutrition, age-management medicine, and physiological regulating medicine. He currently practices inOrange Park, Gainesville, and Jacksonville .
Get Your Florida Medical Card
STEP 1: FIND OUT IF YOU QUALIFY
Take this short test to see if you may qualify for a Florida Medical Card.
 STEP 2: MAKE AN APPOINTMENT
Call 904-615-9135 to schedule an appointment with Dr. Ruterbusch and our expert clinic staff. We will work with you to find treatment options to suit your individual needs.
 STEP 3: APPLY FOR YOUR CARD
After your qualifying appointment, you will be eligible to apply for your card. We provide a copy of the application and are happy to help with your submission.
STEP 4: PICK UP YOUR MEDICATION
We're here for YOU! If you have any problems with your application, want to request a dosage adjustment, or have any questions, give us a call at 850-404-0681.
Learn details about Dr. Ruterbusch, clinics, guides to the legal Compassionate Care system, free community education events, and much more by calling 850-404-0681.
Dr. Jeffrey Ruterbusch is your source for patient-focused care, and as of 2020 we are proud to offer a range of Men's Wellness services! For details and pricing, give us a call at 
904-615-9135
.
Orange Park Clinic
316 Parkridge Avenue
Orange Park, Florida 32065
Gainesville Clinic
1131 NW 64th Terrace, Suite C
Gainesville, FL 32605
Jacksonville Clinic
3901 University Blvd S #205
Jacksonville, FL 32216