Experienced Physician
Dr. Echevarria has over 17 years of diverse experience helping patients from a variety of backgrounds.
Compassionate Care
A bilingual physician, Dr. Echevarria aims to make each patient feel comfortable and in control of their health.
Education & Outreach
Dr. Echevarria graduated from an internationally-renowned medical school, and uses this experience to help patients.
Contact
Dr. Echevarria is currently accepting new patients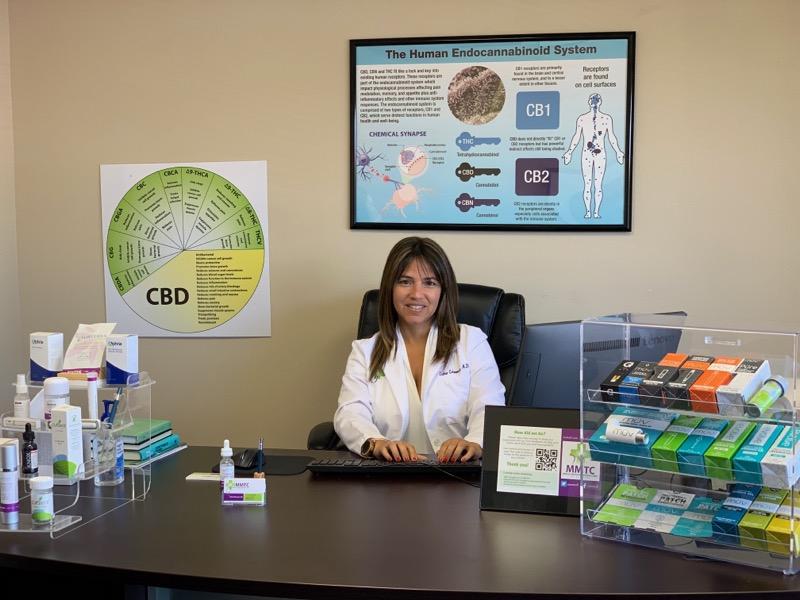 Florida Medical Expert
Dr. Esther Echevarria
Dr. Echevarria graduated with honors from the internationally-renowned medical school at Universidad Autónoma de Guadalajara. She has practiced medicine in Tampa, and is affiliated with St. Joseph's Hospital acute care. She has 17+ years of diverse medical experience.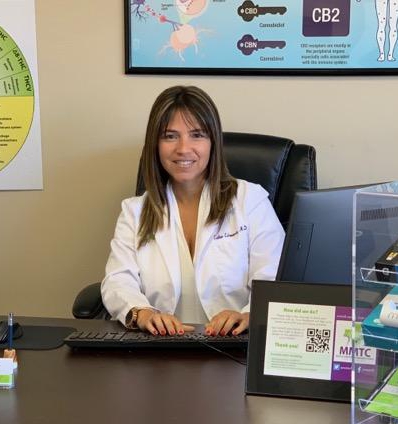 Qualify For Your Florida Card
Complete the form below to see if you qualify for treatment. We'll email your results to you!
Compassionate Care Treatment
Dr. Esther Echevarria now specializes in working with patients through Florida's Compassionate Care system. She has 17+ years of diverse experience and helps spread awareness to patients about all treatment options for chronic pain and other conditions.
Get Your Florida Medical Card
STEP 1: FIND OUT IF YOU QUALIFY
Take this short test to see if you may qualify for a Florida Medical Card.
 STEP 2: MAKE AN APPOINTMENT
Call 850-404-0681 to schedule an appointment with Dr. Echevarria and our expert clinic staff. We will work with you to find treatment options to suit your individual needs.
 STEP 3: APPLY FOR YOUR CARD
After your qualifying appointment, you will be eligible to apply for your card. We provide a copy of the application and are happy to help with your submission.
STEP 4: PICK UP YOUR MEDICATION
We're here for YOU! If you have any problems with your application, want to request a dosage adjustment, or have any questions, give us a call at 850-404-0681.
Learn details about Dr. Echevarria, clinics, guides to the legal Compassionate Care system, free community education events, and much more by calling 850-404-0681.
Health and Wellness with B12Health
B12Health is your source for high-quality, patient-focused care. We're with you on your journey to wellness by providing guidance through healthy habits, mindfulness, and a range of injections to level imbalances and aid body and mind functions.
As a B12Health Store patient, we consider you an important part of our team. Don't hesitate to call with questions or for details at 850-906-5001.
Lakeland Beach Clinic
215 Imperial Blvd, Suite A-1 Lakeland, FL 33803
North Port Clinic
14846 Tamiami Trail
North Port, FL 34287

Sun City Center Clinic
1647 Sun City Center Plz Ste 202B Sun City Center, FL 33573